Wolf Bane
From PRIMUS Database
The author of this article has marked this as a creative work, and would prefer that other users not edit it. Please respect this, and unless repairing a typo, spelling, or other minor technical error, think of this page as read-only.


Born in the Canadian city of Windsor, Sterling Carter's life was changed forever by Dr Destroyer's rampage in 1992. Both his mother and father were killed in the destruction which spread from neighbouring Detroit. Subsequently adopted by a young couple whose own son had lost his life at the same time, Sterling managed to put his loss behind him. After leaving college, Sterling applied for and was accepted for the role of junior manager at National Union Bank in the neighbouring Millennium City. Over the next few years Sterling progressed in his chosen career, eventually becoming senior manager at NUB's downtown branch.

Unfortunately life had yet another bitter pill for Sterling to swallow. While on his way to the Windsor Ferry to return home, he was marvelling at the blood red moon as he walked. Taking a shortcut through a small park, he was attacked and savagely bitten by a feral creature (which he later discovered was some sort of werewolf). Luckily a passing hero spotted Sterling struggling with his attacker and saw off the beast before taking Sterling to Mercy Hospital for emergency treatment.

It was only much later, after he had seemingly recovered from his wounds that Sterling was disturbed to find himself turning into a feral monster each full moon. At these times he locked himself away to prevent causing injury to others. However as time went on he found himself turning feral more and more often until he was almost permanently in werewolf form. Thankfully while in one of his lucid periods Sterling was able to contact Professor Zack Zapperoni, a local scientist, for help. While unable to reverse the now almost permanent change to werewolf form, the professor was able to construct a mask to administer a drug which would at least allow Sterling to remain in control and not give in to his more feral tendencies. It also had a two fold purpose of preventing Sterling from biting another person and possibly passing on the infection.

With the Professor's help, Sterling Carter found a new purpose and decided to use his wolf given gifts to help people and so became the hero known as Wolf Bane.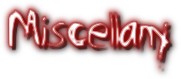 Musical Themes:
COMMENTS & IMPRESSIONS
---
If you have a connection with or an anecdote about Wolf Bane, please leave a comment below.
(Note: Seperate comments with a <hr> tag)
---
Post a Comment
---
CommentBox

created by

@Maekada
Wolf Bane
Biographical:
| | |
| --- | --- |
| Name: | Sterling Carter |
| Aliases: | None |
| Species: | Werewolf |
| Nationality: | Canadian |
| Ethnicity: | African American |
| Marital: | Confidential |
| Relatives: | Confidential |
| Occupation: | formerly Bank Manager, National Union Bank |
| Base: | Windsor and Millennium City |
Powers & Abilities:
| | |
| --- | --- |
| Powers: | Confidential |
| Abilities: | Confidential |
| Equipment: | Confidential |
Attributes
Personal
Strength:
Speed:
Agility:
Durability:
Powers / Damage
Physical:
Mental:
Technological:
Environmental:
Magical:
Supernatural: