Unit ED
From PRIMUS Database
The author of this article has marked this as a creative work, and would prefer that other users not edit it. Please respect this, and unless repairing a typo, spelling, or other minor technical error, think of this page as read-only.

Project Overview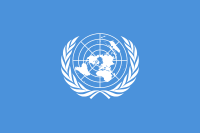 Background Information
Unit Appearance
Minimal Armor
Primary Armor
Primary Armor - Holoforce Refit
Unit Equipment
Unit Capabilities
Primary Mission Targets
TEST ED
| | |
| --- | --- |
| Status: | At Large |
| Powerset: | Gadgeteer |
| Mentality: | Mastermind |
| Minions: | Robots |
The 4th iteration of the Enforcement Droid prototype series was stolen while being returned from field testing. Reprogrammed by
ARGENT
to seek and destroy
UNTIL
targets Test ED (as he was known informally by UNTIL engineers began a reign of destruction against UNTIL field units. Designated mission target for UNIT ED. Primary Goal: Capture. Secondary Goal: Elimination.
File Images
Peer Review and Testimonials
COMMENTS & IMPRESSIONS
---
If you have a connection with or an anecdote about Unit ED, please leave a comment below.
(Note: Seperate comments with a <hr> tag)
---
"An extremely well put-together droid." - Doctor Woof
---
Post a Comment
---
CommentBox

created by

@Maekada