Jace McLeod
From PRIMUS Database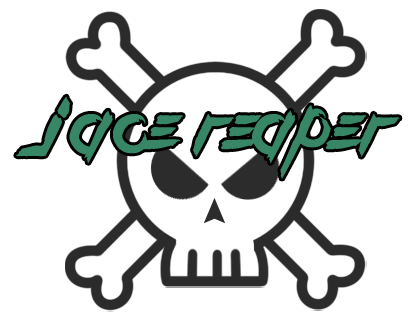 Identity
Real Name
Murchadh McLeod
Aliases
Jace, Jace Reaper
Birthdate
July 26th
Birthplace
Aberdeen, Scotland
Citizenship
Scottish American
Residence
Oahu North Shore, Hawaii, USA
Headquarters
Château de McLeod
Occupation
Nightclub/Restaurant Owner, Information Broker
Legal Status
None Found
Marital Status
Single
· Known Relatives ·
Physical Traits
Species
Human
Sub-Type
Meta-Human
Manufacturer
N/A
Model
N/A
Ethnicity
Scottish
Gender
Male
Apparent Age
29
Height
5'10"
Weight
150 lbs
Body Type
Athletic
Hair
Bleached Blonde
Eyes
Blue
Skin
Slight Tan
· Distinguishing Features ·
Odd accent, mixing stereotypical California Surfer Dude with Scottish.
Powers & Abilities
· Known Powers ·
Hydrokinesis, Super Speed
· Equipment ·
Scythe and Chain
· Other Abilities ·
Information Gathering, Degree in Business, Avid Kickboxer
Appearance
Background
Family, Friends, & Allies
Powers & Training
Hydrokinesis
Jace has the ability to manipulate the element of water, lifting, parting or otherwise manipulating its form and/or density. He can easily use as water a weapon, either by shaping into gigantic whips, formed into a razor-sharp edge that can cut through even metal, or simply dropped to smother opponent or put out a fire. He has also learned to use his power in other ways as well.
Water Mimicry
Jace can turn his body into water as both a more humanoid form as well as bodies of water. This makes it easy to infiltrate locations as he can generally just slip under the door as a puddle of water.
Hydrokinetic Clones
Using his ability to mimic water he can also create clones of himself to use in combat and as a distraction.
Hydrokinetic Regeneration
As long as Jace is near some form of water, he can use it to heal any damage his body takes. The more severe the damage the more water is needed.
Hydroportation
Jace can teleport via water, merging into a body of water of any size and appearing anywhere else from the same element.
Equipment
Scythe and Chain
Bestowed upon after joining the group known as the 'Reapers', Jace's scythe is enchanted allowing for an endless spiked chain to be draw from within it.
Rogues Gallery
Skyla Conteh: A fellow Reaper and Jace's main rival when it comes to his reaper activities.
Lorelei Gunnarsen: Lorelei possesses similar powers to Jace and this has resulted in a rivalry, plus he thinks she's hot for a psychopathic extradimensional alien girl.
RP Hooks
Owns several bars, nightclubs, and restaurants across the US and Canada.
Known as Jace Reaper online and through UNTIL, this moniker is used to separate his normal business life from his information gathering and espionage life.
Avid Surfer and kickboxer.
Trivia