Category:Teen Phalanx
From PRIMUS Database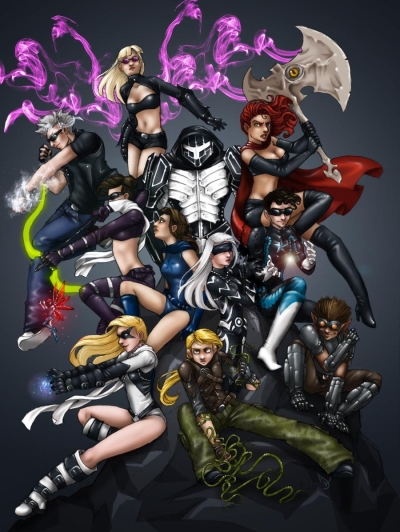 The Teen Phalanx is a publicly known, privately funded group which operates within government rules and regulations to provide room and board, training, structure, and assistance to meta children and teenagers. The organization has branches in Millennium City, MI and an alternate dimension of Earth.

The Teen Phalanx has been known to work in conjunction with government programs to provide counseling, community service, support groups, and rehabilitation to members in need. The organization is held to government standards regarding care and education of its under-aged members, ensuring that all members are sent to schools outside their facilities. The programs and services offered by the Teen Phalanx benefit an age group between 9 and 19 years of age, with exceptions and allowances in certain cases for younger members or existing members who remain in and contribute to the group past the age of 19. Older members are accepted only if they show a benefit in teaching or assisting younger members.

The Teen Phalanx cannot and will not accept members who are known for previous violent or criminal activity without direct sponsorship by and/or ongoing reports to a social services caseworker or other government official, and reasonable assurances regarding the safety of its other members. The organization could face serious repercussions if it acts outside the law - either through non-compliance with government regulations, or through failure to report any known criminal activity of its members. Members operating in Millennium City are encouraged to register with the Paranormal Research and Investigation Mission of the United States (PRIMUS), as part of the American Superhuman and Paranormal Registration Act (ASPRA). Those engaging in patrols and other hero activities are to abide by the laws set forth regarding superhumans to the best of their ability.




The Teen Phalanx is a Supergroup based primarily on the characters, stories, cooperation and mutual respect of it's members. Because of this, the two golden rules of the Teen Phalanx are:

Cooperation
We're a group that helps each other, in both roleplay and gameplay. Do your best to help your fellow players in their stories and efforts.

No OOC Drama
We want ALL of our drama to be in-character. Please leave any OOC drama at the login screen, and be respectful of your fellow players. The most important thing is for everyone to enjoy their time here. Additional IC and OOC information important to the Teen Phalanx can be found in the group's charter.

Questions about the Teen Phalanx? Interested in applying? Introduce yourself in our Guest Forum, or contact one of our Officers: Macy Wu Lyn@frostfirefans (Macy), Brand X@joybuzzer (BrandX), Axel Donarson@grembain (Insulator), Blackmagic Girl@The_Kerr (Seras), and Emiline@HagiaSophia (Emiline) in-game!



Teen Phalanx Headquarters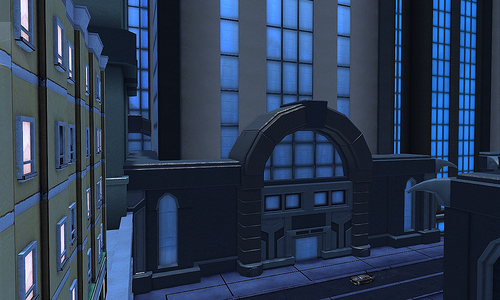 Teen Phalanx headquarters rests on the outside edge of Millennium City's downtown, just before the high rises begin to give way to sprawling suburbs. The building used to belong to a notorious villain, who had used it as a front to hide his activities going on in complex's sub-levels, then later abandoned it. Teen Phalanx came into possession of the building through a deal worked with UNTIL in exchange for cleaning out what had been left behind in the sub-levels. It now serves as home for many of the Teen Phalanx's members, as well as provides training facilities, research labs, magical libraries and much more to support the group, while still maintaining the outward facade of being nothing more than an apartment complex.





Supervisors: Brand X • Insulator • Lady Zhi-Yu • Blackmagic Girl
Counselors: Emiline • Ouul
Resident Assistants: Ebon Kitty • Stein
Monitors: Amber • Arcadia • Cinder Sear • Moonlight Cat • Ultra-Gal
Recruits: Besra • Big Red • Calico • Cerebella • Devils Scourge • Dive
Affiliates: Devastation Guy • Dracaena • Draconic

Pages in category "Teen Phalanx"
The following 7 pages are in this category, out of 7 total.