Shockwave
From PRIMUS Database

Affiliations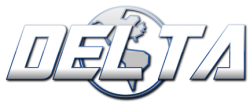 Super Group
Rank
N/A
· Other Affiliations ·
Identity
Real Name
James Holden
Aliases
Shockwave
Birthdate
???
Birthplace
???
Citizenship
American
Residence
???
Headquarters
???
Occupation
DE:LTA Agent (former mechanic)
Legal Status
Citizen
Marital Status
Single?
· Known Relatives ·
None?
Physical Traits
Species
Human
Sub-Type
N/A
Manufacturer
N/A
Model
N/A
Ethnicity
Mixed
Gender
Male
Apparent Age
27
Height
5'10
Weight
Body Type
Athletic
Hair
Brown-Black (greying)
Eyes
Light Brown
Skin
Tan
· Distinguishing Features ·
n/a
Powers & Abilities
· Known Powers ·
Limited gravitational manipulation, enhanced endurance (possible regenerative factor)
· Equipment ·
Drones, sealed combat suit, a heap of mechanic tools
· Other Abilities ·
Mechanical repair, information analysis, interrogation and research
Holden's Story
To most, James Holden is a bit of an enigma. As he tells it, he's just a fairly average man - mechanic by day, clubber by night who's dabbled in half a dozen fields without finding his niche. His exotic appearance and hard-to-place accent draw attention but the man himself is one that most people never seem to remember. While not a shining paragon of moral goodness, he's certainly not a supervillain; Holden just exists in that comfortable grey middleground. Whatever the truth is, he's not telling - after all, if one is so good at telling tales, why mess it all up with the truth? If knowledge truly is power, then why reveal your whole hand?
The truth is, of course, far more strange than most could guess. He's not from around Millennium City. In fact, he's not even from this dimension. Holden's on the run, although he never quite says from what or who and the story itself seems to change with each telling. But one thing is clear: he's fled across multiple worlds in order to stay one step ahead of whatever is chasing him. Whether he is outrunning a malefic force, a vengeful enemy, or his own guilt (real or imagined) is unclear.
Recent Events
Holden has been working with Delta for some time now.
In Brief
Jim Holden appears to possess a wide-ranging social network, although he seems to lack any close relationships (with one or two notable exceptions). Analysis indicates that Holden may possess sociopathic or anti-social tendencies but senior analysts call the description 'incomplete'. Rumors persist that Jim Holden is a dimensional traveler and not native to this universe. Holden does not appear to be motivated by morals or idealism and more the chance to flex his powers and utilise his intelligence, it appears that helping people is just a bonus. Typically, however, Holden works as a mechanic in Westside and opinions on him range from charming and charismatic to arrogant and condescending.
Powers
Gravity Manipulation - Holden has demonstrated a remarkable telekinetic ability, able to effect small engine parts and other minuscule elements as easily as he can throw cars around. His abilities only seem to be increasing with time and only seem to be limited by his ability to practice and concentrate on them. While originally simple telekinesis, the loss and return of his powers has shifted them to a more potent form, one which Holden is still trying to understand.
Regeneration? - Holden is remarkably durable and appears to possess limited regenerative capacity.
Skills
Grease Monkey - Jim Holden is a capable mechanic, even before he expressed his powers. He is primarily used to working on automotive components but can also work on a manner of different technologies including robotics (which is something of an interest of his). As mentioned, he has a small machine shop in Westside.
Sharp Tongue - Holden has this knack of being able to aggravate people in specific ways - or work his way into their good books. Generally, though, he is more grating than grateful.
Singing - Some say he sings well, some say he sings poorly. But he sings.
Attributes
Encyclopaedic Knowledge - Is there anything Jim Holden doesn't know or can't comment on? He's a hit at trivia nights. He is, however, less of a hit when the trivia he knows concerns you!
Eagle Eyed - There isn't much that escapes Holden's notice, even without his intuitive power.
Unfazeable - Holden is difficult to annoy and finds it easy to interact with a wide-range of people.
Family/Significant Others
Jim Holden, while enjoying a broad social network, does not seem to have any family or particularly close relationships. He has a wide breadth of acquaintances but little actual depth. The exception to this is possibly Dawn, a fellow UNTIL DE:LTA operative whom he has been spotted with on several occasions. Holden has always declined to comment on the nature of their relationship - an oddity given his usually flippant tone and habit of speaking his mind - but it is likely that they are close indeed.
Friends/Allies
Jim Holden's wide ranging social network has given him a significant number of acquaintances (given Holden's personality, friend does not appear to be the correct terminology).
Enemies
Despite his brash and arrogant nature, Holden does not seem to have gathered too many enemies at this time. However, rumors persist of an on-going feud with the New Purple Gang's leader, Kevin Poe, due to Holden's insistence of wearing purple while he works in Westside.