Sapphira Star
From PRIMUS Database
The author of this article has marked this as a creative work, and would prefer that other users not edit it. Please respect this, and unless repairing a typo, spelling, or other minor technical error, think of this page as read-only.

Sapphira Star
Biographical:
| | |
| --- | --- |
| Name: | Christina Corrigan (Legally changed to Sapphira Star) |
| Aliases: | Star |
| Species: | Human |
| Nationality: | Confidential |
| Ethnicity: | Caucasian |
| Marital: | Single |
| Relatives: | Father: James Corrigan, Mother: Lisa (Lydelle) Corrigan, Brother: Ethan Corrigan (deceased) |
| Occupation: | Waitress |
| Base: | Millennium City, Michigan |
Physical Traits:
| | |
| --- | --- |
| Gender: | Confidential |
| Age: | Confidential |
| Height: | 5'8" |
| Weight: | Undisclosed |
| Physique: | Athletic |
| Hair: | Red |
| Eyes: | Green |
| Skin: | Fair |
| Other: | Has 96 Star tattoos in total, 8 inch scar across stomach, small scar under right eye. |
Powers & Abilities:
| | |
| --- | --- |
| Powers: | Ranged Weapon Proficiency, Experienced in Close combat, Speed |
| Abilities: | N/A |
| Equipment: | A large array of weapons and gadgets |
Affiliations: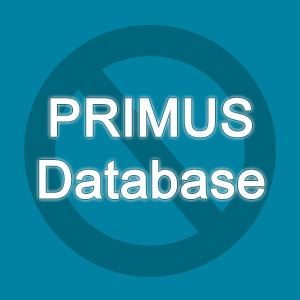 | | |
| --- | --- |
| Group: | Confidential |
| Rank: | Confidential |
| Other: | Confidential |
| Level: | 40 |
| User: | @Glass-Rose Info |
Attributes
Personal
Strength:
Speed:
Agility:
Durability:
Powers / Damage
Physical:
Mental:
Technological:
Environmental:
Magical:
Supernatural:
Early Life

Christina Starlight Corrigan was born to James and Lisa Corrigan on September 15th, 1989 at Riverside Hospital in Trenton, Michigan. She lived with her parents and older brother Ethan in a large house on Grosse Ile for two years until they moved to Maine to take care of her ailing grandfather.

Star and Ethan were very close to their grandfather. Like many children with busy parents, they relied heavily on their grandfather as their primary source of attention. After his death, the family moved back to Michigan, settling back into their old house. Star took her grandfather's death particularly hard and began to act out, as children often do.

At first, she equated acting out with her parents giving her attention but after time, they stop caring whether she snuck out, skipped school, and got into fights. As she entered into high-school, she was already known by the local police as a vandal, thief, runaway and druggie. No one even noticed when she "ran away" and didn't come back.



Known Criminal Background

2001

April 5th: Loitering at park during School hours. Taken home to parents.
April 23rd: Brought home for skipping School.
May 3rd: Participated in fight at Eest Elementary School.
May 14th: In possession of cigarettes. Taken home to parents.
June 16th: Out past legal curfew. Taken home to parents.
August 4th: Vandalism. No Charges.
September 7th: Skipping School.
September 21st: Skipping School.

2002

January 10th: Out past legal curfew.
February 8th: Skipping School.
February 20th: Fight with another student.
April 3rd: Suspected of setting fire in School basement.
May 17th: Shoplifting. Taken home to parents. No Charges.
August 22nd: Vandalism: Breaking windows of abandoned home.
September 12th: Participating in School Riot.
September 26th: Skipping School.
November 21st: Trespassing at City Park after hours.

2003

February 11th: In possession of cigarettes. Taken home to parents.
February 20th: Skipping School.
April 17th: Loitering outside shopping center.
April 24th: Shoplifting. No charges.
June 19th: Vandalism: Graffiti.
July 4th: Out past legal curfew.
September 4th: Officers responded to home. Domestic Dispute.
November 9th: Reported as a runaway.
November 12th: Returned to parents.

2004

March 10th: Skipping School.
March 21st: Fight in School. No charges.
April 8th: Trespassing on private property.
April 20th: Defacing property.
April 29th: Assault. No charges.
May 4th: In possession of [Sealed]. No charges.
May 16th: . Domestic Dispute.
June 23rd: Reported as a runaway.