Crescentwave
From PRIMUS Database

Affiliations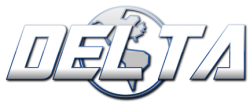 Super Group
Rank
N/A
· Other Affiliations ·
Identity
Real Name
Lara Crescentwave
Aliases
Crescentwave
Birthdate
Undisclosed
Birthplace
Undisclosed
Citizenship
Atlantean
Residence
Headquarters
DELTA HQ
Occupation
DELTA Agent, Atlantean Ambassador
Legal Status
ASPRA Registered Hero
Marital Status
Single
· Known Relatives ·
Sera Crescentwave
Physical Traits
Species
Nymph
Sub-Type
N/A
Manufacturer
N/A
Model
N/A
Ethnicity
N/A
Gender
Female
Apparent Age
Appears to be in her mid-late 20s
Height
5'8"
Weight
145 lbs
Body Type
Slim
Hair
Honey Brown
Eyes
Light Blue
Skin
Olive
· Distinguishing Features ·
Inhumanly Beautiful
Powers & Abilities
· Known Powers ·
Water manipulation, various mystical abilities
· Equipment ·
Talisman of protection
· Other Abilities ·
None
HISTORY
Spoiler Warning
The following details are about a player-created storyline, or is information currently unrevealed about a character.
Please do not use this information ICly unless given permission to do so.
Lara's early days were consumed with drinking, partying, and just having fun. Though things weren't always that way. Lara, a water nymph, is one of thousands of minor water deities. In her immediate sister cluster were, Sera, Selene and Lana. Being a nymph came with many stipulations. As a nymph, her sole natural born duty entailed protecting nature but Lara always dreamed for more. While Lara was great at being a protector, she was very influenced by the nymphs managed to live beyond their natural biome, amongst the gods. Lara worked her way up to becoming an attendant of Aphrodite, the goddess of love, joy, and pleasure. Lara's great beauty made her a magnet for attention. Unlike many of the other nymphs that became attendants to a god or goddess, Lara never completely abandoned the world she previously came from. She made a clear effort to maintain her duties as a protector of nature while trying to balance the luxurious life she was now part of.
Like so many before her, it wasn't long before Lara's beauty attracted the likes of Zeus into her life. Lara was very well aware of what Hera would do to Zeus's lovers and what Zeus was capable of in the heat of rejection. She knew getting involved with Zeus would ultimately be the end of her. Zeus' first lighthearted attempts at seduction quickly became violent. After her sister Lana was murdered, it became clear that running away was her only option for survival. With the help of her sister Selene, a nymph extremely skilled in magic, they were able to craft a plan for Lara's getaway. Selene agreed to hide Lara and Sera from Zeus and Hera, by placing them in a magical cocoon deep within the ocean. Lara and Sera begged for their sister to join them, only Selene was assured them she would be fine essentially forced the two into their deep slumber. Lara and her sister emerged from the cocoon many years later, and awoke in the underwater continent of Atlantis*. They were praised by the Atlantean people and even worshipped by some. It was Lara's ability to heal that left the people in awe. The ability to heal was a power that only the Atlantean gods possessed (or a very select few priests). Lara was taken into the Crescentwave family, one of the wealthiest and most prestigious families of Atlantis, and has since been known as Lara Crescentwave.
A New Start - Joining DE:LTA
Powers and Abilities
Hydrokinesis/Aquakinesis - Lara has the ability to create, shape and manipulate water. Her power over water is so adept that she is able to control ocean currents, generate tidal waves, waterspouts, whirlpools, and even change the state and temperature of water. Another skill of Lara's is her ability to control the density of water. By controlling the water molecules of water she is able to solidify water and form any construct within her imagination. By using water as a catalyst, Lara is able to redirect energy paths allowing her to heal wounds.
Water Form - Lara is able to transform her body into water. In this form, pain is suppressed, strength, speed, and durability is enhanced, and she is intangible (to all that is non water proof). By merging herself with a body of water she can reappear somewhere else through the same element.
Aquatic Adaptation - Lara is able to survive and adapt to underwater environments allowing to to endure underwater pressure and it's extreme temperatures. She is also a great swimmer and is capable of swimming at incredible speeds. Lara can also sense water with such accuracy she can perceive the size of targets by using the waves and the amount of water in that target (if any).
Ecological Empathy - Due to her nymph nature, Lara is essentially connected to her environment. This psychic sensitivity allows Lara to be completely in-tune with nature even beyond her natural biome. This connection comes is a number of varieties and continues to grow as Lara hones in on her abilities.
Supernatural Beauty - Lara was born with divine beauty and (almost) always under any given circumstance physically graceful and flawless. Her natural appeal even affects the minds of others, and with enough concentration she can eradicate free will and enslave others.
Magic - Lara is most definitely capable of using magic, has a fair amount of knowledge regarding magic, and naturally has common magical 'fae' abilities, however will only utilize powerful magical spells as a last resort.
Notes
Quotes
Dislikes