Amendment
From PRIMUS Database

Background
Affiliations
[[File:|center|250 px]]
Super Group
The Wonders
Rank
· Other Affiliations ·
Identity
Real Name
William Wright
Aliases
Amendment, Bill
Birthdate
July 4, 1913
Birthplace
Niceplace, Indiana
Citizenship
US Citizen
Residence
Paragon City
Headquarters
Fort Freedom
Occupation
Superhero
Legal Status
Super legal
Marital Status
It's complicated
· Known Relatives ·
Physical Traits
Species
Human
Sub-Type
Manufacturer
Model
Ethnicity
Caucasian
Gender
Male
Apparent Age
71
Height
6'5"
Weight
245 lbs
Body Type
Hair
Blonde
Eyes
Blue
Skin
· Distinguishing Features ·
None
Powers & Abilities
· Known Powers ·
· Equipment ·
· Other Abilities ·


On June 23rd, 1942, Bill Wright's life would change forever.
Part of an elite military group, Bill was sent with several men on what was likely to be a suicide mission. All of the men agreed that there was no better way to serve their country. Their mission? A german lab had been located that was developing what had only been explained as Super Storm Troopers. It was their job to make sure that these soldiers never saw the light of day.
The invasion was a success, but many men lost their lives that day. The exact details of the event have been covered by all major news agencies, the history channel and the military channel time and time again. Found in the aftermath, wrapped in an American flag, Wright lay unconscious in the center of Washington, DC. Some claim that he landed there before covering his indecency and losing conscious. Others say that he crashed there with the flag already in his possession. Regardless, that was the day Amendment was born.
Friends

•Captain Weevil

•Phantom Marvel

•Preamble

•Radio Racer

•Hauntman

Enemies

•Emperor Evil

•Mortissimo

•Germaniac

•Crime Baby

•Badboon

Powers

•Super Strength
•Durability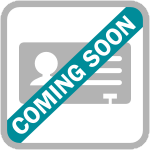 •Red Glare
•Super Hearing
Equipment

•Infinibelt
•Liberty Torch
•Wondercomm