Sentinel (Wielder of The Matrix)
From PRIMUS Database
The author of this article has marked this as a creative work, and would prefer that other users not edit it. Please respect this, and unless repairing a typo, spelling, or other minor technical error, think of this page as read-only.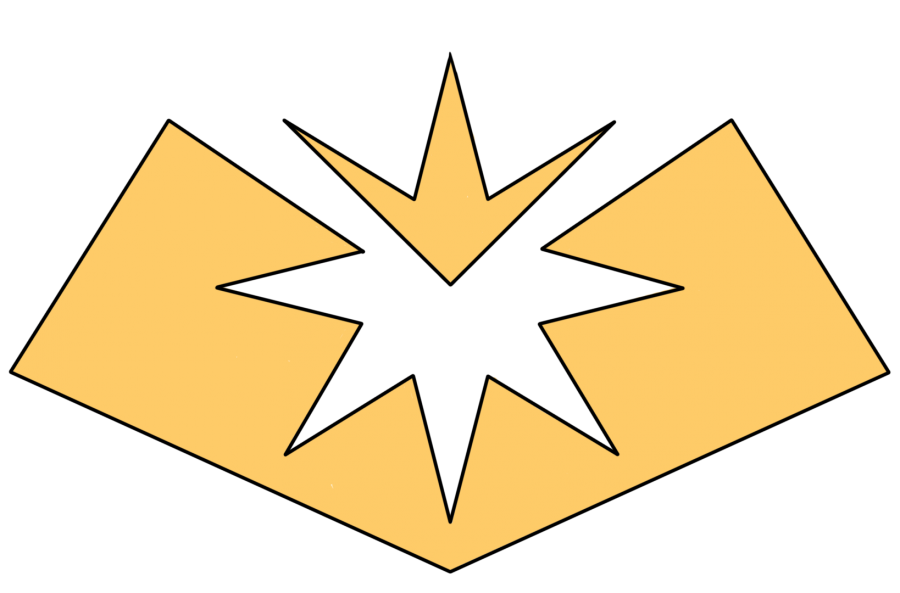 Sentinel
Player:
[[Image:|300px|]]
Biographical Data
Real Name:
Nickolas Hamilton
Known Aliases:
Sentinel
Gender:
Male
Species:
Human
Ethnicity:
American/Polish
Place of Birth:
Poland
Base of Operations:
Millenium City
Relatives:
Characteristics
Age:
25
Height:
184cm
Weight:
91 kg
Eyes:
Dark
Hair:
Brown
Complexion:
Caucasian
Physical Build:
Athletic
Physical Features:
Status
Fame:

| ██ | ██ | ██ | ██ | ██ | ██ | ██ | ██ | ██ |
| --- | --- | --- | --- | --- | --- | --- | --- | --- |

State

Alignment:

| | | |
| --- | --- | --- |
| LG | LN | LE |
| NG | TN | NE |
| CG | CN | CE |

Identity:
Secret
Years Active:
2
Citizenship:
USA
Occupation:
Teacher
Education:
Ethics and Philosophy at Revenswood University
Marital Status:
Single
Known Powers and Abilities

---

Heroic Strenght
Heroic Regeneration
Heroic Instinct
Heroic Flash

---

Equipment and Paraphernalia

---

---

Physical Attributes
 
 
 Strength
 
  Weapon
 
 
 Durability
 
 Armor
 
 
 Speed
 
 Reflexes
 
 
 Resistance
 
 Stamina
 
 
 Dexterity
 
 Agility
 
 
 Combat
 
 Regen
 
 

Non-Physical Attributes
 
 
 Energy
 
 Psionics
 
 
 Telepathy
 
 Willpower
 
 
 Sorcery
 
 Tech.
 
 
 Intel.
 
 Knowledge
 
 
 Charisma
 
 Bravery
 
 
MaekadaBoxSlim created by @Maekada




Background and Origin

Nick Hamilton was chosen by The Matrix of Heroism to become its next Avatar. The Matrix is an ancient source of energy, passed on from one to another, for generiations. Only the being with a true heroic heart can be worthy to wield it.

---

Personality

Nick used to be a regular guy. Born on october 8 1992 to a medium class family in Poland. His father was American but his mother polish. After death of his mother, along with his father he moved to Millenium City. Raised as a catholic, Nick always has been humble and full of compasion. Trying to have respect for everyone and sense of understanding. He loves to help people, but most often is paralyzed by his own shyness. Touched by a pain of others, he does his best and puts himself in harmful situations. Being a man of a poor athletic, he got beat up many times. Tho that never stoped him, his very stubborn and relentless in every thing he does. View of a man humiliating others puts him a state of anger where he irreversably loses his calm. As a great fan of Champions and super heroes in general, he focuses on being useful as much as he can, believing that Its everyones duty. Nick is commonly known for a big smile on his face and a positive attitude.

---

Origin

---

Legend of The Matrix

The source of Sentinels power is the legendary matrix of heroism. The true story of the matrix is unknown, only rumors. The legend says that it belonged to the first human hero. Billions of years ago, when humanity started to roam the earth, the civilazation was hit by a cartaclysm. The life could end before it began, but there came a hero. A man with amazing abillities, but whats more important, a desire to protect others. He saved humanity from a brink of extinction and became their guardian.

Unfortunately the day Come when death cought up to him. He was afraid that without a protector humans will be in great danger, therefore he chose a succesor. Man with a similar hearth to help others. The First One pulled his own heart out and gave it to the chosen, entrusting him his powers. After him there were many other guardians. Every one got his abillities through the heart of the first one. They had many names, gods, children of the god, heroes, but the heart had only one name: Matrix of Heroism. Most known wielders were Hercules, Achilles, Beowolf or even King Arthur.

---

Powers, Skills, and Attributes

Matrix of Heroism is an ancient source of energy with a power to awaken hidden capabilities in its wielder.

---

Powers

---

Heroic Strenght - The Matrix grants Sentinel Superhuman potential, enhancing his strenght, speed, reflex and durability. Additionally he can power up his body with energy from the Matrix increasing his strenght even further. Unfortunattely it comes with a cost. It drains his stamina much faster, can brake his muscles or can be even deadly.

---

Heroic Regeneration - Sentinel can speed up his healing process with energy form the matrix, but it also drains his stamina.

---

Heroic Flash - Sentinel can focus the energy in his body and release it as single burst of energy damaging everything in its path.

---

Heroic Instinct - The Matrix grants him additional help in battle, advicing him instinctively. It warns him from a danger and giving him tactic advise.

---

Skills

---

Combat and Martial Arts - Thanks to the Liberty Guards training, Sentinel is skilled in many differents styles of martial arts. Including Judo, jiu-jitsu, karate, krav maga and sambo.

---

Educated - Nick is not only a Master of Ethics, but possesses also a vast knowledge in Phisics, Mathematics and Ancient History .

---

Attributes

---

Attribute 1 -

---

Attribute 2 -

---

Attribute 3 -

---

Gear and Equipment

Gear

---

Weapon - .

---

Armor -

---

Gadget - .

---






This page was last modified on 26 February 2018, at 23:47.
This page has been accessed 1,583 times.