Arcturus
From PRIMUS Database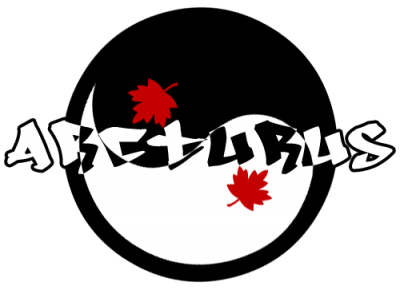 Affiliations
[[File:|center|250 px]]
Super Group
Rank
N/A
· Other Affiliations ·
Royal Canadian Mounted Police
Identity
Real Name
Rey Zitarrosa Leung Fa
Aliases
Arcturus, Rey-Rey, Rey Leung Fa
Birthdate
October 31st
Birthplace
Prince George, BC, Canada
Citizenship
Canadian
Residence
Millennium City, MI USA
Headquarters
Millennium City, MI USA
Occupation
RCMP Inspector
Legal Status
No Criminal Record
Marital Status
Single
· Known Relatives ·
Jonny Leung Fa (Adopted Grandfather)
Physical Traits
Species
Human
Sub-Type
N/A
Manufacturer
N/A
Model
N/A
Ethnicity
Hispanic-Chinese
Gender
Male
Apparent Age
29
Height
5'10"
Weight
140lbs
Body Type
Toned
Hair
Brown
Eyes
Green
Skin
Tan
· Distinguishing Features ·
Green Eyes and 'Trustworthy' Smile
Powers & Abilities
· Known Powers ·
Matter Manipulation
· Equipment ·
Pistols
· Other Abilities ·
Keen Eye, Firearms Training, Advance Martial Arts training
Appearance
Often chews on toothpicks and flipping coins when bored or nervous. Rey is averagely built and typically well dressed. Most often he walks around in dress slacks, a long-sleeved collared shirt, a vest, around his neck is a black tie. In the pocket of his vest is a gold-plated timepiece (an heirloom from his Grandfather). He has brown hair, green eyes, a tanned complexion, and a trustworthy smile.
Personality
Rey can talk his way out of almost everything, he's quick-witted, sly, and a natural born actor. He has been know to 'troll' people as well as having a dirty mind. Most of this comes from the fact that he speaks his mind rarely holding back.
Background
Rey was raised by his "Grandfather", an older man by the name of Jonny Leung Fa, who ran a martial arts dojo in Prince George. Neither Rey nor his grandfather knows what happened to his parents, Rey just walked into the dojo one day covered in filth, scraped up, and crying.
Leung went to the police and they did a search based on what Rey could tell them and it would seem that his parents vanished into thin air leaving the young boy behind. Leung saw potential within the boy and adopted him as his own. He trained Rey for many years in the Leung Fa Style which would later help in him learning to control his matter manipulation powers.
When he got older he wanted to make a difference so he joined the Royal Canadian Mounted Police and worked his way up to the Inspector level. He is currently on loan to the MCPD for an undetermined amount of time to help in the search of a former hero turned villain "Night Star"
His pistols has an engraving on it that reads, "Amat Victoria Curam," meaning roughly, "Victory favors the Prepared."
Abilities
Matter Manipulation - A meta-human ability that allows him to change anything he touches down to the molecular level.
Leung Fa Style - A Martial Arts style developed by his Grandfather which he mixes in his own flair and powers.
Pistols - Most of his Firearms training come from his time as a police officer, he's not an expert marksman but he is a decent shot.
Armored Skin - By altering his body density he can prevent most attacks as long as he sees or hears them coming.
Speed & Flight - By altering his body he can run at incredible speeds and fly just as fast.
Equipment
HK45 Semi-Automatic Pistols
Heckler & Koch FABARM FP6 - Loaded with Non-Lethal Rounds
Spiked Gauntlets and Armored Forearm Guards
Armored Greaves with Foot Spikes
Known Associates
All-Star - One of the few people on Rising Force that he's spent time around. Good guy, excellent shot, oils up to rassle fishmen, and entertaining to the end.
Ada Clover - Crazy Cat girl who needs to build up her alcohol tolerance.
Riptide - First Alien he's ever met to his knowledge.
RP Hooks
RCMP Inspector currently on loan to MCPD.
Trivia
Facts
Can Play the acoustic guitar.
Favorite Drink - A nice dark Ale
Favorite Food - Roast Duck
Favorite Movie - Enter the Dragon
Favorite Song - "Battery" by Metallica
Opinions
Have an opinion about Rey? Leave it here.
"Example" - PERSONS
Meta-Data
Theme Song: "Near the Border" - Junichi Nakatsuru
Live Action
Actor: Freddy Rodríguez
Inspirations
This character article is a stub -- a small, but growing, work in progress. If you're the creator of this character, why not consider expanding it?