27th
From PRIMUS Database
Abilities
The author of this article has marked this as a creative work, and would prefer that other users not edit it. Please respect this, and unless repairing a typo, spelling, or other minor technical error, think of this page as read-only.
Equipment & Technology
Clothing & Armor
Custom-made Envirohazard-spacesuit (including helmet)
Wepons
Dual Fastfire thermal Mark X handguns
Ancient Megylogotitan vibroblade

known as The Twice-Red Blade
Spaceship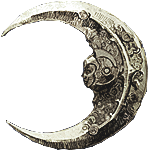 Meitz currently claims ownership of the Evernight, a Mooncrest KDS-Tri spacejet he found in the orbit around Dave-5288.